Badger Park
Beautiful Badger Park was constructed during the 1930's. It was financed primarily with funds from the W.P.A (Works Progress Administration) and was sponsored by Mayor Dr. H.W. Hoesly whose dream was to build a park. During this time the shelter houses, pool, bathhouse, baseball field, football field, tennis courts and picnic areas were constructed.
Our park is enjoyed by the community every day whether it be a picnic, ballgame, or just families enjoying the playground. We invite you to visit.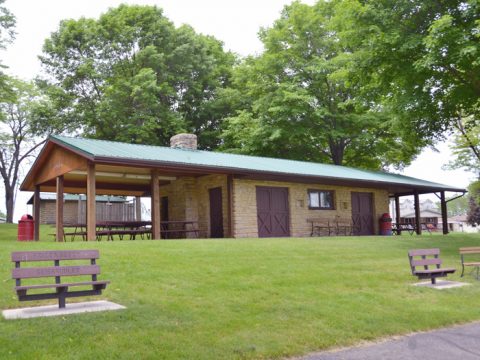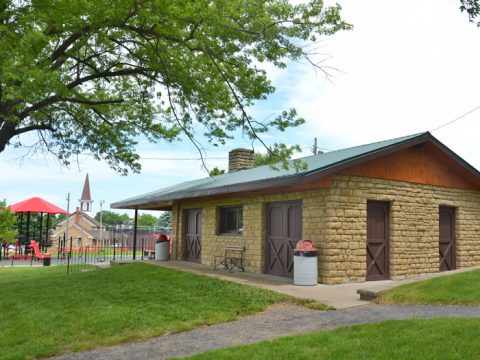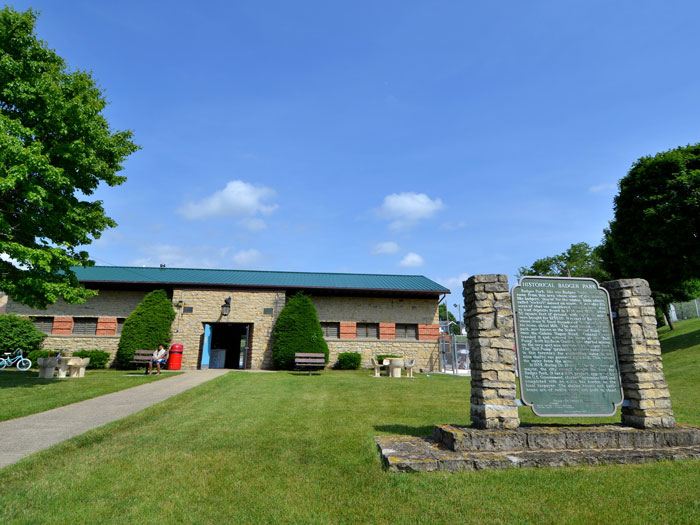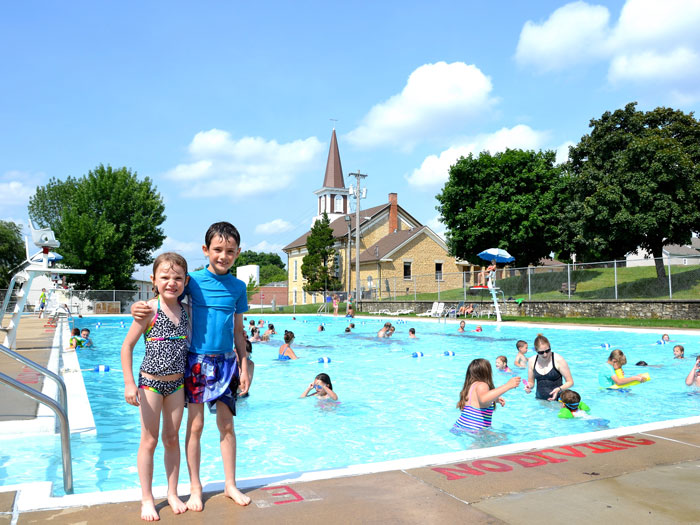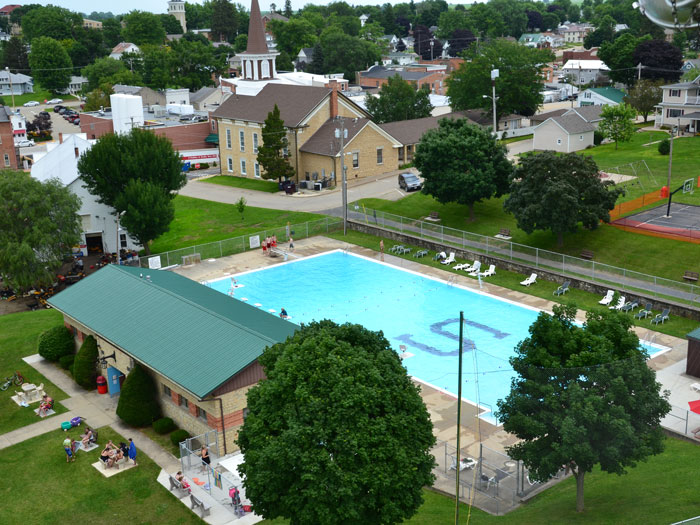 ---
Badger Pool Activities & Fee Schedule
Pool Hours

Monday – Thursday: 12:30 – 4:30 PM & 6:00 – 8:30 PM
Friday – Sunday: 1:00 PM – 8:30 PM 
July 3rd & 4th: Noon – 6:00 PM
(608) 965-4977
Open June 3 to Labor Day (Contingent upon Staff Availability & Weather)
Swimming Lessons
Please be sure your child can touch in 3 feet before signing up. Also, the last day of each session is a fun day, family is welcome to participate. Print Registration Form Here.
Two Week Sessions – 2023 Dates:
1st Session: June 19 – 29
2nd Session: July 10 – 20
3rd Session: July 31 – August 10
TIME:
Morning Session
9:00am – 9:45am
9:45am – 10:30am
10:30am – 11:15am
11:15am – 12:00pm
Afternoon Times Available During 2nd & 3rd Session Only:
4:30pm – 5:15pm
5:15pm – 6:oopm
*All lessons will be Monday – Thursday; No Friday Lessons Unless Needed; Print Registration Form Here. 
Family Season Pass – $150.00
Student Season Pass – $60.00
Adult Season Pass – $75.00
Weekly Pass – $25.00
Family Weekly Pass – $50.00
Daily Pass – $5.00
Two Hour Pool Rental – $200.00 (plus $100 refundable deposit)
Each Add'l Hour – $75.00
Lessons with Season Pass – $40.00 (per session)
Lessons w/o Season Pass – $50.00 (per session)
Family Maximum for Lessons (per session)  – $125.00
Please contact Marsha Einsweiler at 608-965-4424 ext. 221 prior to June 1 to register for lessons. After that date please call the pool at 608-965-4977.
Badger Mine and Museum

Take a guided tour of the Badger Mine and Museum.  Newly renovated in 2006, the museum contains artifacts from Shullsburg's 179 year history, and shows how life was in Wisconsin's early mining communities. Exhibits focus on some of Shullsburg's most important industries, including mining and cheesemaking, but also on day-to-day life through the decades.
---
Museum Hours
Open Memorial Day – Labor  Day
Friday – Sunday: 11:30 a.m. – 4:00 p.m.
Closed: Monday- Thursday – Excluding Holidays
Museum and Mine Tour Rates
Adults – $7.00; Children under 5 – Free

Badger Mine and Museum
279 W. Estey Street | (608) 965-4860
______________________________________________________________________________